A light and enchanting cottage, the Teahouse has a built-in king-size bed and is perched on the hill above the main house and pond gardens. It has peek-a-poo ocean views and expansive views from the lawn above. A bamboo framed outdoor shower and sauna sit just below the Teahouse with a spacious yoga room for guest use. The kitchenette is suitable for simple meals with all the basics. It is a splendid place for single travelers, couples, and digital nomads looking for a quiet place to work.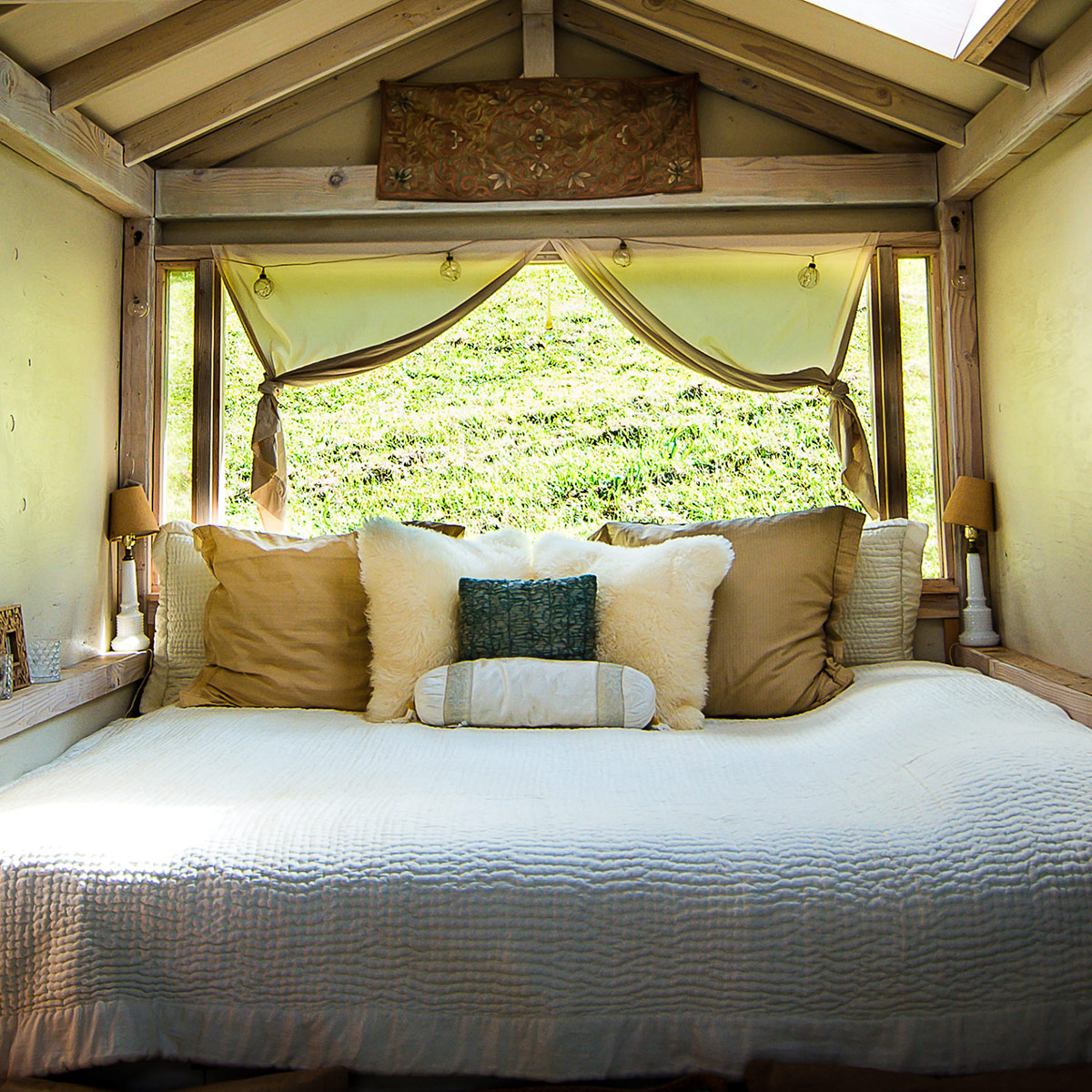 Absolutely loved the place. Beautiful relaxing setting. Super comfy bed and nice view. Great location if you want to explore the island and there are many great coffee shops and restaurants near by. I would definitely stay there again.
We really enjoyed our stay on the farm. A very peaceful setting, great view, a real natural paradise and great place to reset.
The place is in a nature abound area. If you enjoy waking up to bird songs and rooster crowing, it is a place for you. There are many sites of interest near by. Steve and staff are friendly and accommodating.
Amazing place to call home base after exploring Big Island vibes. The Teahouse is cozy with large windows with a kitchenette. Best place for snorkeling is super close and the view at the top of the property is stunning. It was a great experience and the hosts were kindhearted people.