Savor the relaxing environment, beautiful grounds, and many offerings on the farm and the local area. Guests are encouraged to walk the land, take in the abundant flora and fauna, and enjoy the community yoga space, sauna, and outdoor shower.
There is a three-night minimum stay on the Farm.
6 guests · 3 bedroom · 3 bed · 2 bath
Perched on the hill overlooking the gardens, the Main house has sweeping views of the ocean from the large wraparound lanai. Lush natural tones fill the space with large windows for expansive views. The kitchen is fully stocked, and the main bathroom has a full-size tub. It is the perfect space for families, couples traveling with others or on their own, and for small retreats or family gatherings.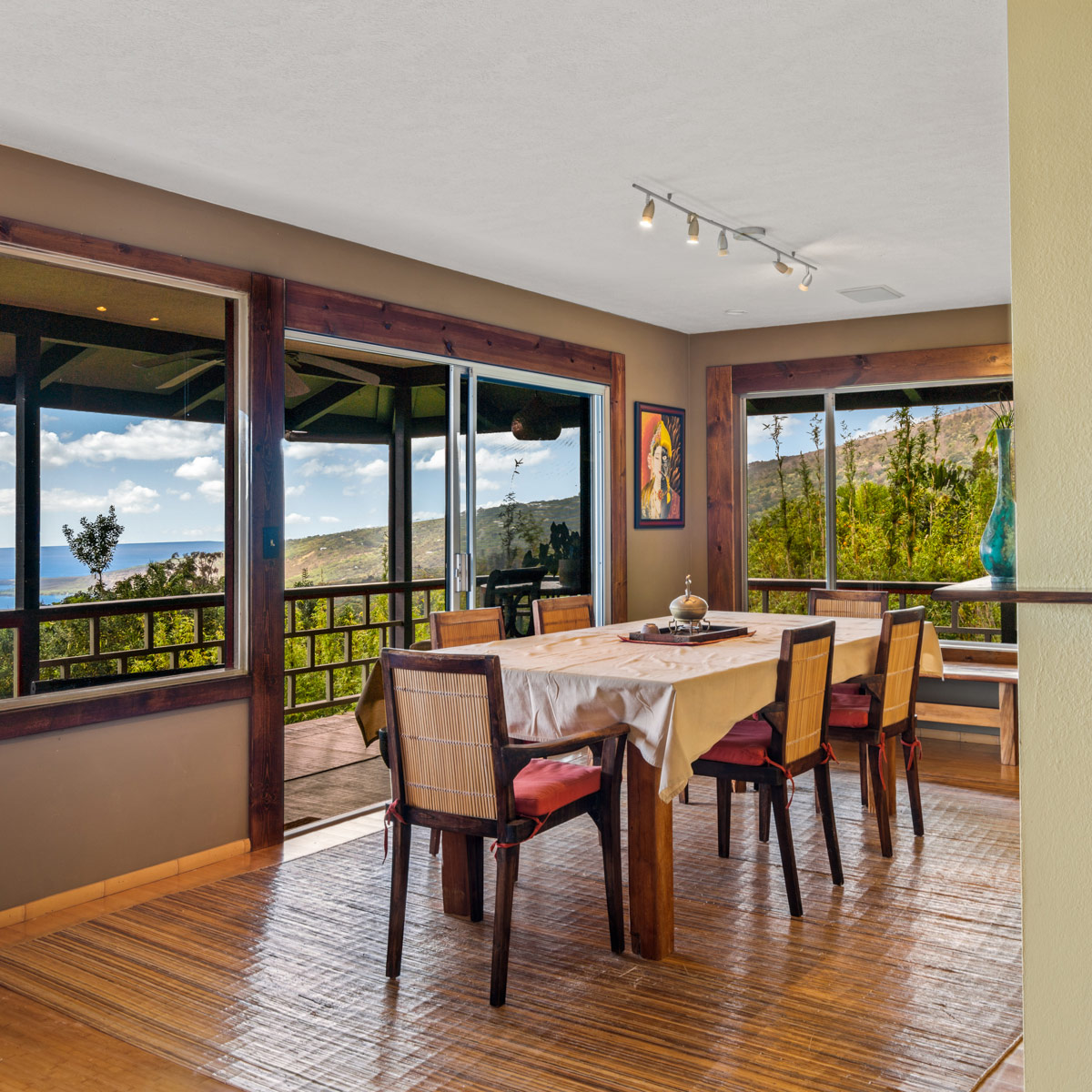 5 guests · 2 bedroom · 2 bed · 1 bath
The Ohana House is a spacious second-story unit with beautiful sweeping ocean and farm views. The large lanai offers expansive sunsets over the ocean, a star-studded night sky, and a place to lounge after a day at the beach. The kitchen is equipped with all the necessary cooking supplies, and the bathroom has a full shower and tub. This space is just right for a small family, couple, duo travelers, or single parents with kids.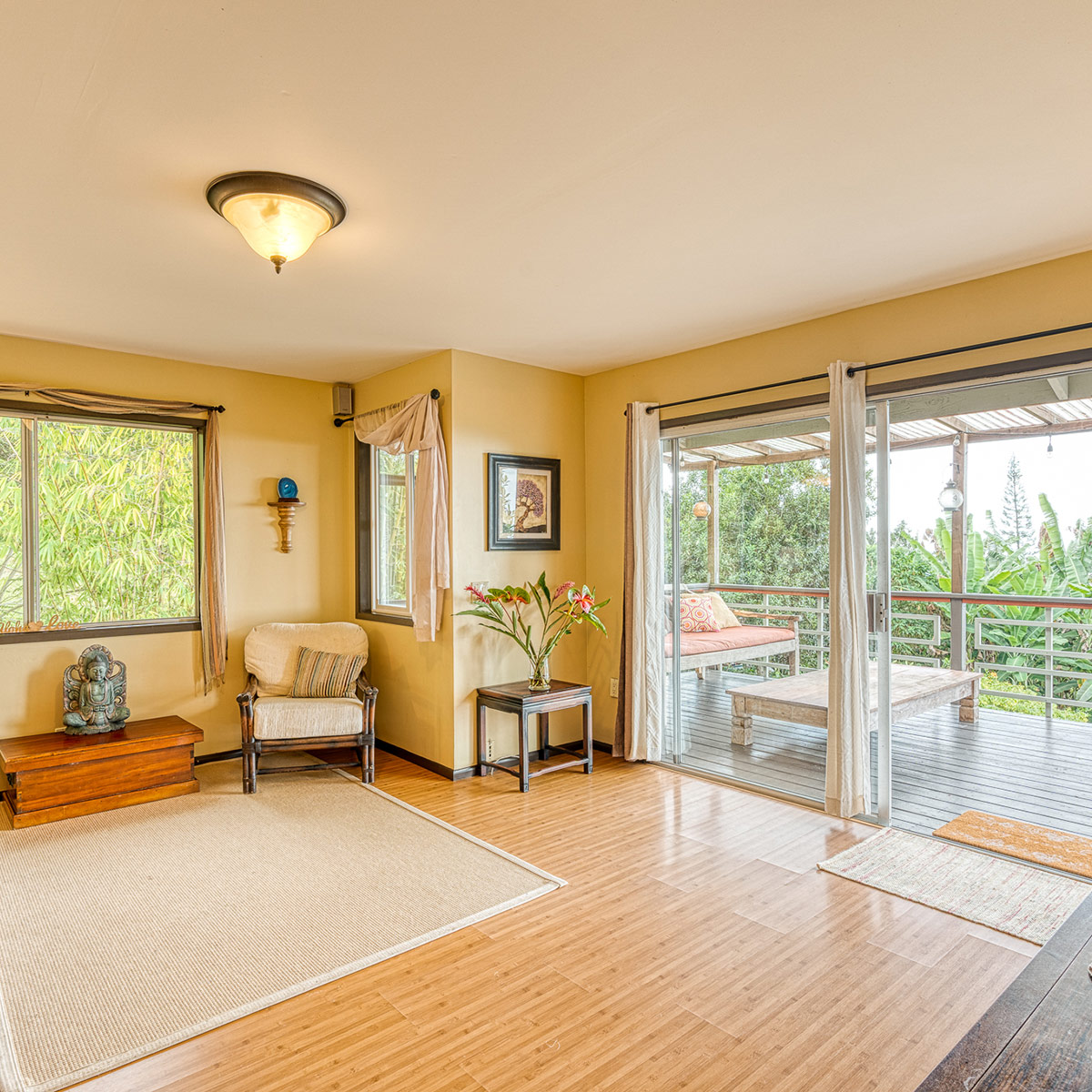 2 guests · 1 room · 1 bed · 1 bath
A light and enchanting cottage, the Teahouse has a built-in king-size bed and is perched on the hill above the main house and pond gardens. It has peek-a-boo ocean views and expansive views from a Teahouse-exclusive covered deck above. A bamboo framed outdoor shower and sauna sit just below the Teahouse with a spacious yoga room for guest use. The kitchenette is suitable for simple meals with all the basics. It is a splendid place for single travelers, couples, and digital nomads looking for a quiet place to work.
3 guests · 1 bedroom · 1 bed · 1 bath
The Garden Cottage is a spacious studio with a king-size bed, desk, loveseat, and dining lanai (patio) perched on the hill above the gardens. The covered outdoor kitchenette frames sunset meals with ocean views. A mid-size fridge, two-burner stove, and full-size sink make meal prep easy. Stroll down a scenic path to reach the outdoor shower, sauna, and yoga room. It is a perfect space for single travelers, couples, couples with a small child, and digital nomads looking for a peaceful place to work.
Honaunau Farm and the surrounding area offers many unique experiences depending on the time of year and unique staff on hand. Farm and tasting tours, therapeutic services and other onsite offerings may be available on request during your stay.
Local experiences for massage, snorkeling, kayaking, dolphin and manta ray dives, beach combing, hikes, as well as tours at the local national parks are available.